Some time ago while browsing the web I came across information on Runde Island – The Bird Island on the north-west shore of Norway. After quick investigation of this fantastic place and finding out the estimated cost of my possible visit, I knew that I will be able to see for myself, if it really deserves the name The Bird Island. Today, after I feel enriched with experiences of a real visit, I can share with you all the sightings, adventures and occurrences that me and my friends have encountered. If you are on the lookout for cheap holiday destinations abroad, Runde Island is a great choice, even if you are not too keen on birds and ornithology. Read ahead to find out why.
Runde – The Bird Island
Runde Island is a small island located on the north-west shore of Norway. It covers a square area of only 6,2 km and there is only one way of getting to it by land – a bridge from another island called Remøya. It is in the Møre og Romsdal region (an equivalent of Polish voivodship). Despite its small size, Runde Island is a very popular place among tourists, gaining more visitors than inhabitants during the holiday season. This isn't surprising, as the population of the island amounts to only 113 people. The secret of this piece of rock, measuring up to 300 meters above the sea waves, is the enormous number of birds that choose this island as their home in the breeding season. Hence the name: The Bird Island!
According to the information boards and data found on the web, The Bird Island is inhabited by 500 000 to 700 000 birds every year from April up until August. The most famous are undeniably gigantic breeding colonies of gannets and puffins, these, however, are not the only charms that this Island has in store.
The majority of the Island's surface is a rocky hill forming a vast tableland covered with peat bogs. From the west side the hill ends with steep cliffs – a perfect shelter for bird colonies. Climbing up that hill provides you with breathtaking views that are difficult to compare to anything else. Before the trip, I've read a few articles comparing this place to New Zealand, and now I know what they were talking about! Walking on the cliffs, you can see a beautiful scenery of far-away mountains covered with snow, and closer – sea waves crushing down on the rocky slopes. A huge open space, morose, but nevertheless beautiful rocks, broad green meadows, numerous waterfalls, dead spruces covered with moss and weeds, rough waves of the sea. All of this scenery makes you feel like a character from Lord of The Rings – there were even trolls!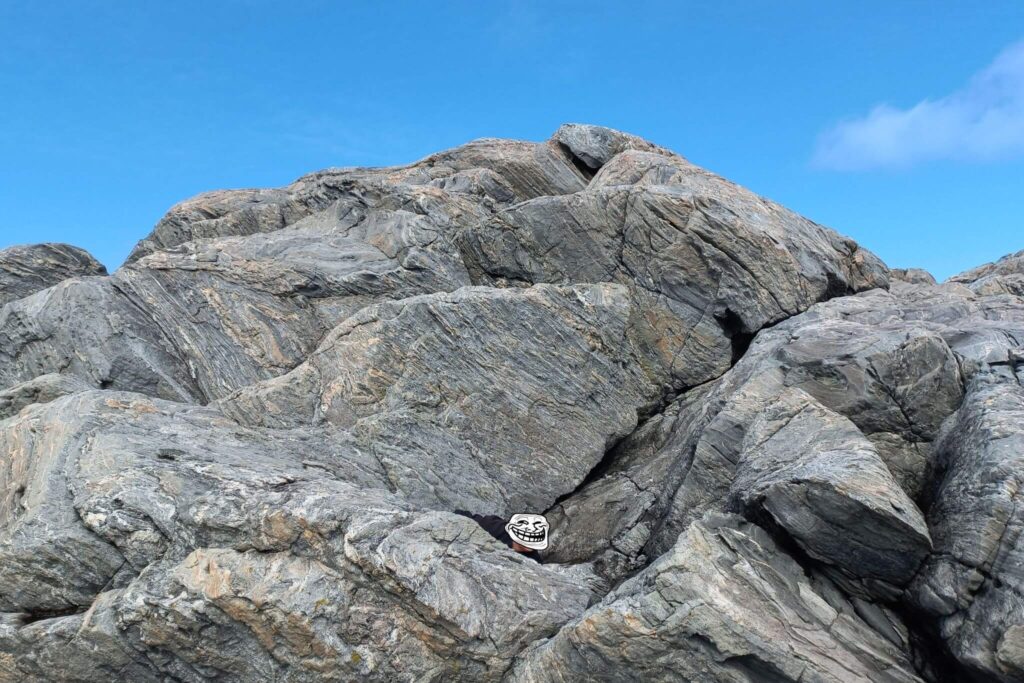 Nature of The Bird Island
The Bird Island Runde is approximately 1200 km away from Lublin. Needless to say, I expected to encounter a lot of northern bird species. Additionally, very small population of the Island and a few different biotopes caused me to believe that there will be many opportunities for viewing birds. However, the environment that I was met with exceeded my expectations greatly! Even while still being on the Ålesund airport I managed to make an fantastic observation! During taxiing, on the meadow right behind the airport fence, I saw a beautiful white tailed eagle take off. It turned out later that there were many more occasions, on which I could closely observe species that are either rare in Poland, or not present there at all.
During the 4 days on the island I tried to maximize my chances of encountering wild animals. I tried to make the most out of daytime, since in May it begins at 4 a.m. and ends at 11 p.m on the latitude of Runde Island. Actual time of sunrise and sunset was a bit different, but the sky was bright long before sunrise, and long after sunset. Although The Bird Island is small, the circumstances given by long days, variety of wildlife and the anticipation of exploring the unknown equated to 100 km worth of walking. This in turn enabled me to examine 60 bird species, 15 of which were completely new to me!
Common shelduck
Black guillemot
Murre
Lesser black-backed gull
Eurasian whimbrel
European shag
Northern gannet
Pink-footed goose
Common eider
Ring ouzel
Black grouse
Purple sandpiper
Razorbill
Great skua
Atlantic puffin
Greylag goose
Greater white-fronted goose
Eurasian teal
Red-breasted merganser
Eurasian curlew
Common sandpiper
Common redshank
Great black-backed gull
Little gull
Black-headed gull
Common gull
European herring gull
Great cormorant
Grey heron
White-tailed eagle
Eurasian magpie
Hooded crow
Raven
Coal tit
Eurasian blue tit
Eurasian skylark
Barn swallow
Willow warbler
Eurasian wren
Song thrush
Common blackbird
European robin
Northern wheatear
Whinchat
Dunnock
Eurasian tree sparrow
Meadow pipit
European rock pipit
Tree pipit
European greenfinch
Twite
Common linnet
In addition to that, I managed to take pictures of 2 new mammal species. All I had to do is wake up at dawn and go along the road leading to south-eastern shore of the island – exactly where the marina is. In the early mornings of May this is a place of a low tide, which uncovers all of the shellfish hiding among the coastal rocks and cliffs. Ebb tide creates puddles of water, trapping the fish in the process. A little bit away from the shore, the flat sea rocks emerge, capturing sunrays for hours. It all turned out to be the perfect conditions for otters and ringed seals.
A paradise for photographers
The landscapes and the wildlife offered by The Bird Island is a paradise for photographers. I believe that all photography fanciers will find something interesting there. Runde Island is a fantastic place to learn and practice professional photography. Long sunrises and sunsets mean longer periods of good lighting, whereas the amount of interesting photo models and their low timidity mean easily-captured shots of fascinating wildlife.
It doesn't matter if you are specialized in landscape photography, wildlife photography, macro photography, or – like me – you are only an amateur in the learning process, Runde Island provides you with amazing conditions to cultivate your photographing hobby. I know for a fact that I am not the first photographer and wildlife fan, who decided to visit this island and share my experiences with my readers.
That's why I would like to invite you to watch two videos about Runde Island made by Jan from the Foto Zwiad channel, which also helped me immensely in planning and organizing the trip. More about that in the next chapter – in the meantime check out Jan's videos (don't forget to leave a like and subscribe to his channel!).
Runde Island – The Bird Island – setting up the trip
I came up with the idea of visiting the island while I was watching Jan's videos. First off, I checked Google Maps to see how far away Runde is from the nearest airport in Norway. I found out that it would take around 2,5 hours (ferry waiting time included) to get from Ålesund airport to Runde Island. Next, I entered my trip destination in the discount airfare app and when I saw that there is a direct flight from Gdańsk to Ålesund, I immediately felt the excitement of impending adventure!
Transportation
During trip planning, my first concern were means of transportation while in Norway. We didn't really have any other choice than to rent a car or use public transport. That choice is limited depending not only on the costs, but also on the date of the trip! Runde is a small island, populated by very few people – that is why public transport on the weekends operates only on Saturday (but not all year round), while there is no course on Sunday. Due to the fact that up until the last moments, we were not sure which mean of transportation we will choose, we decided to plan our trip from Thursday to Monday, so that we had no problems with public transport, both on the day of arrival and departure.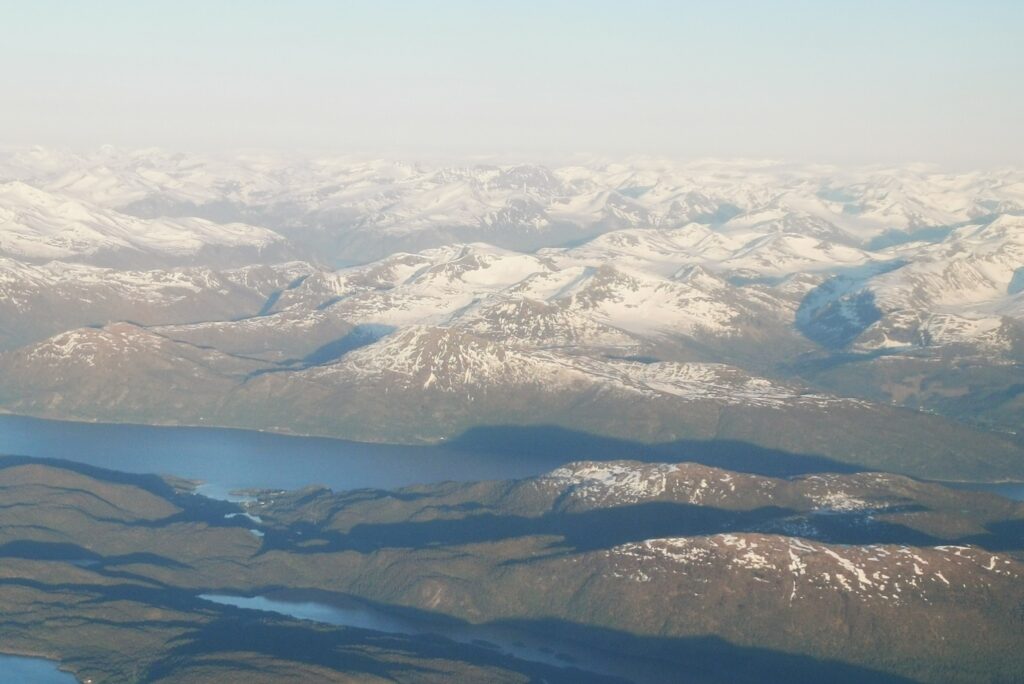 After analyzing the costs of renting a car in Norway, we decided to use public transport to get from the airport to the island. At first we thought that renting a car would be better for us, but all of the conditions, such as costs, documents, formalities and the requirement of having a high-limit credit card, have successfully discouraged us from realizing that idea. Organizing travel from the airport to the island and back seemed like a nightmare at first. The websites of Norwegian local transport providers are often not available in English and are slightly hard to read. I wouldn't be able to proceed with my plan if it wasn't for Jan!
If you are reading this, once again – huge thanks!
The Bird Island Runde – a plan of the trip:
Lublin > Gdańsk – car
Gdańsk > Ålesund airport Vigra – flight
Vigra Airport > Ålesund – Flybussen bus
Ålesund > Hareid – ferry
Hareid > Nerøykrysset – bus course 330
Nerøykrysset > Runde – bus course 331
Seems complicated? Nothing of the sort. Setting up the trip with public transport was as hard as buying the bus ticket earlier and installing the FRAM app (link to the resources will be in the Useful Links section). FRAM is a carrier company, which covers the travelling means of the last three points on the list. What is more, you can buy one ticket for the whole trip from point 3 to 6 in the app. (Link to the Ålesund > Runde route is at the end of the article).
The FRAM app is partly translated into English, so you can get by pretty easily. When it comes to payment methods, it accepts cards with automatic currency conversion, so you have to make sure that you have that option available without additional commission charge.
One of the biggest doubts you can have while travelling by the bus in a foreign country, is when exactly to get off to reach your destination. Fortunately there are two solutions to that. First of all, most bus drivers that we came across on our trip spoke English, so you can easily ask for help. Another option is to track your real time position in the navigation app. Google Maps is an optimal solution.
Transportation costs (both ways) looked somewhat like this:
A car drive to Gdańsk and back + parking fee – around 130 zł per person
flights – no additional luggage pricing, depending on the booking time – between 159 to 189 zł per person
a drive from airport to Ålesund and back – 210 NOK, approx. 95 zł per person
public transportation tickets in the FRAM app – 466 NOK, approx. 210 zł per person
As a whole, transportation cost Lublin <> Runde amounted to 610 zł per person
Accommodation
We chose Goksøyr Camping as our accommodation centre and I must say, it was a very pleasant place – it's run by local married couple with a great sense of humour. The biggest cabin on the camp accommodated up to 4 people, but we went there as a group of 5. Initially, we thought that one of us will have to settle for a tent, but we knew that there would be a problem with taking the tent with us on a plane. Sharp tent pegs are one of the high risk items, so it wouldn't pass the security check.
The solution to this problem turned out to be in favour of our budget! As one of us would have to take an inflatable mattress to the tent anyway, we asked the owners of the camping if we could set up that mattress on the cabin's floor. They agreed to that proposition, so we ended up saving not only 200 NOK per night (tent placement cost), but also saving our luggage space.
The cabins were not exactly huge, but we didn't expect any luxury anyway. 4 bunk beds, a big table, 4 chairs, 2 armchairs, a closet, a cabinet full of kitchen utensils, electric stove with 2 burners, a small fridge and 2 sinks. There was enough space and equipment for 5 people to conveniently settle in.
IMPORTANT NOTE: Toilets and showers are located in a nearby building. There is no bedding in the cabins, so sleeping bags, towels and toiletries are a must have.
Accommodation: 490 NOK – that is the price for a day in a 4-people cabin (in our case for 5 people). Our trip was 5 days long (4 nights), so after dividing the costs between us 5, the total cost per person amounted to:
490 x 4 / 5 = 392 NOK
Which is 177 zł per person for accommodation during the whole trip!
Food and other expenses
Runde Island makes you feel as though you were on the edge of the world, meaning that there was limited access to shops, restaurants and any tourist amenities. Our objective, however, was not to look for such places, but to travel as inexpensively as possible. As for food supplies, we solved that concern almost right away. After coming to Ålesund from the airport, we found a local market and did all the shopping. We fixed our group's menu for the trip, then each of us added something personal, and we were all set.
Me and my wife paid 510 NOK, that is 230 zł, for our food on that trip.
A few tips:
If you are going to Runde Island with a group of people, buy one package of needed toiletries for all people to use after you land in Norway. Fluid luggage restrictions at the airport make it hard to pack accordingly – it is easier and cheaper to buy some products on the spot.
If you plan to drink alcohol or smoke cigarettes, buy it on the duty-free zone at the airport.
There is a small kiosk on the camping grounds with mostly canned food with long expiration date, so you won't find any milk or pastries there.
You can buy souvenirs and Runde Island symbols in the kiosk as well.
Norway is a part of EU's roaming zone, so any EU data services should still be available while you're there. You should still look it up on your service provider's website, just to be sure.
Summary of the trip
Unfortunately, I wasn't able to complete all of the objectives I had on this trip. Although the number of new species that I was able to observe was higher than I expected, I did not find the black-legged kittiwake, the sighting of which I thought was a given in northern Norway. It turned out that these birds are losing their fight for food, and their colony has either completely dispersed or dramatically reduced on the island. Anyway, even after spending hours on the shore, I was not able to spot a single specimen of the black-legged kittiwake.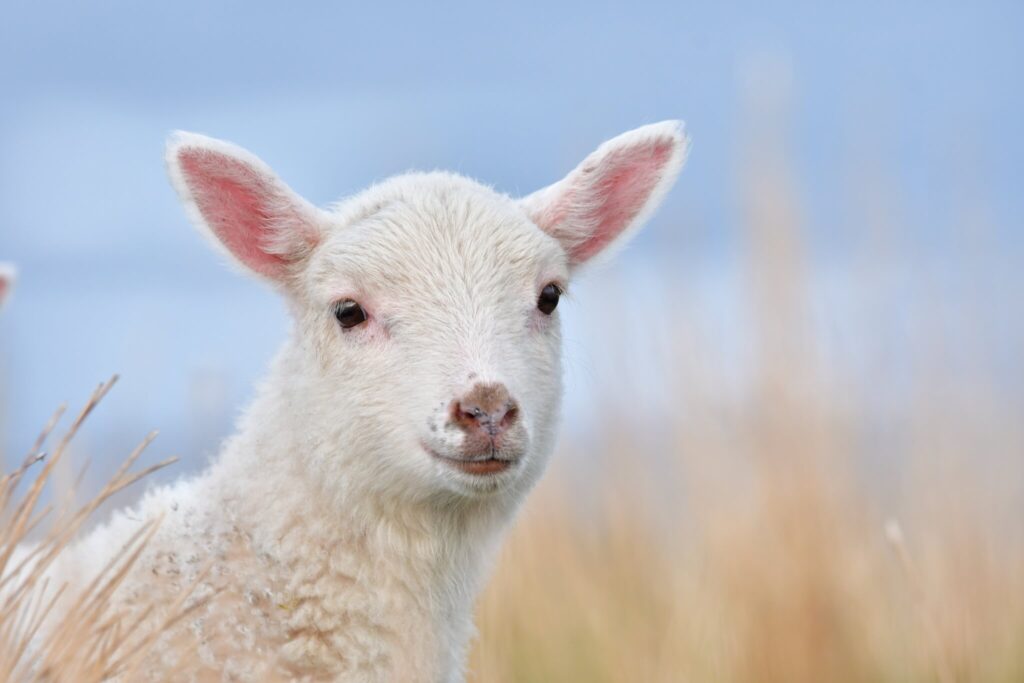 Additionally, since our trip was planned out of tourist season, we were not able to take the ferry cruise around the Island. The ferries were not in the right technical condition yet. That cruise lets you observe breeding colonies of many bird species right from the deck, and really up-close. Who knows, maybe if we were able to take the ferry, I would come back home with a black-legged kittiwake on my sightings list.
If after reading this article you had a thought cross your mind that a trip to the Bird Island is an interesting idea, well, I can pat myself on the back for doing a good job. On the other hand, if you feel a little bit uneasy about the logistics and organization of such holiday – feel free to contact me and ask any questions. I will try and help you set up your own adventure with birds in Norway as much as I can.
Useful links:
Oceń treść
[Głosów:

13

Średnia ocena:

5

]